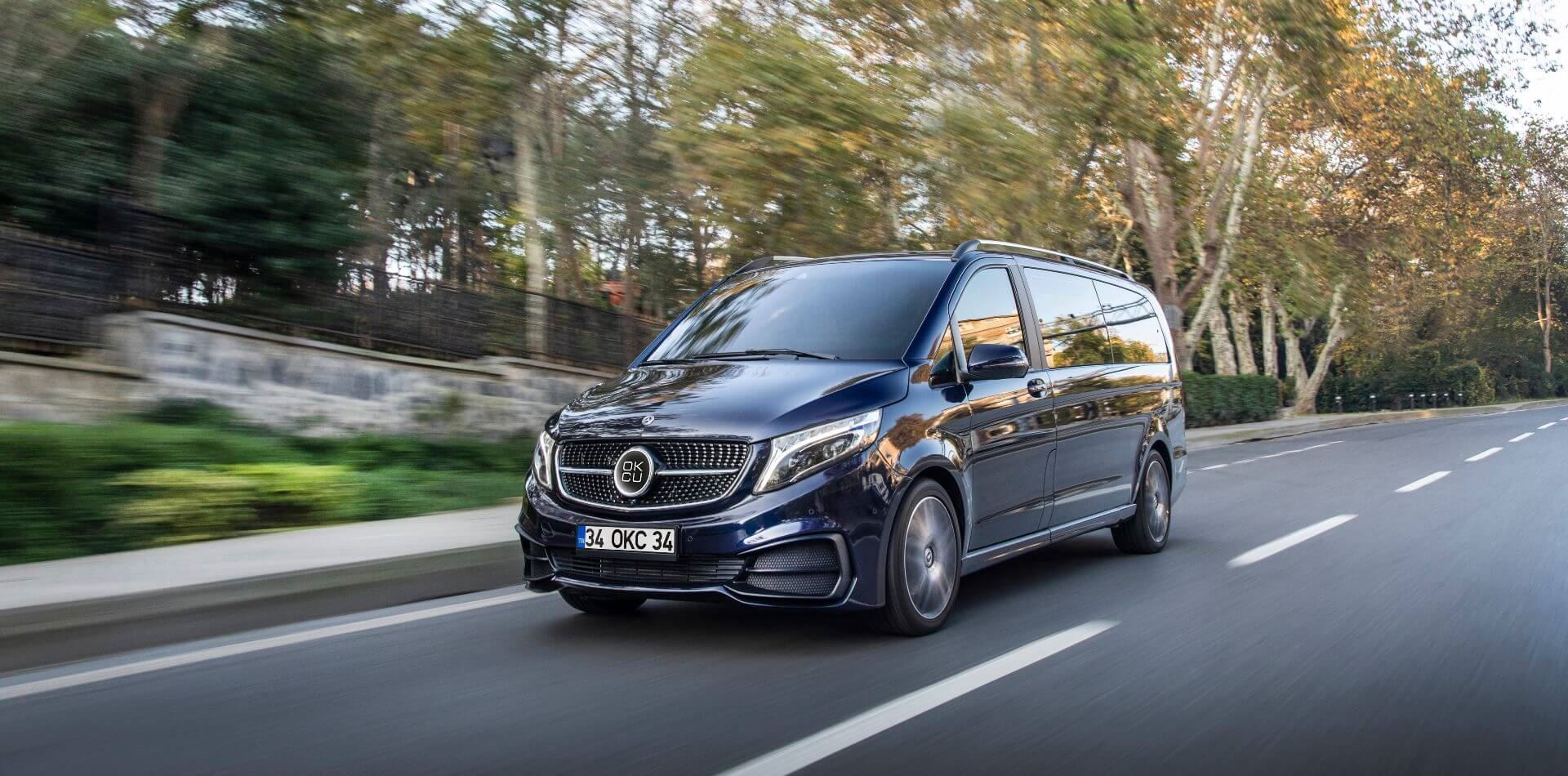 IT'S INNER BEAUTY THAT REALLY COUNTS
Sit back and relax. Enjoy a chilled drink from your bar. Traveling in an Okçu vehicle means you never have to leave the comforts of home behind. We have fitted our vehicles with everything possible to create the most beautiful and stylish living room to be found on the roads. If you desire an indulgent super luxury vehicle crammed with high-tech entertainment systems, an ultimate business tool packed with the latest mobile communications technology, you know that Okçu can make your dreams true.
LAVISH AND LUXURIOUS INTERIOR
Inside the Okçu vehicle you'll find yourself in one of the most beautiful and stylish ambience to be found on the road today. It goes without saying that only particularly fine and exclusive materials are considered for the interior; sumptuous leather, exquisite wood in its most natural form, softest hides, superbly finished trim works, finest chrome detailing, most luxuriant carpeting.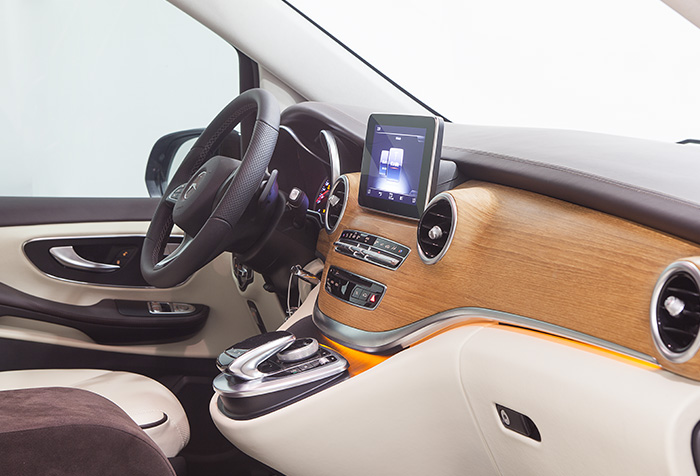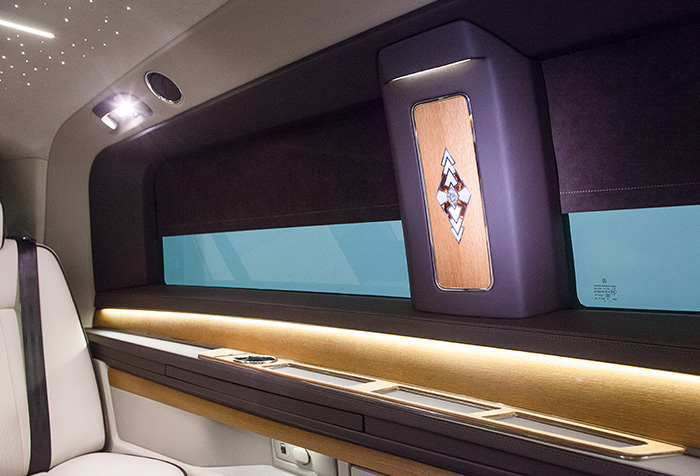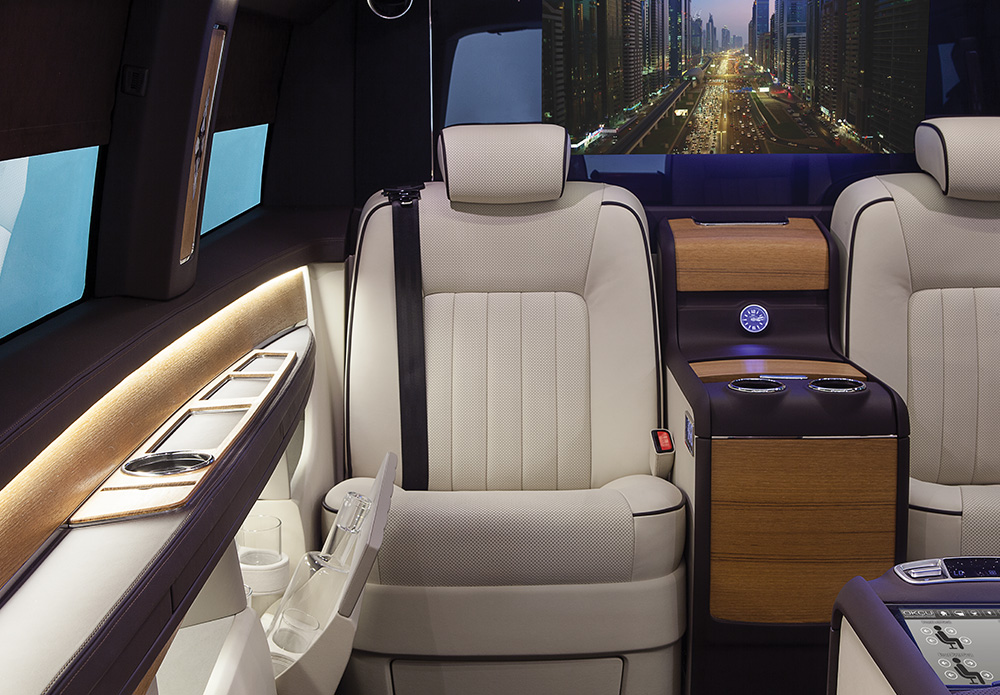 THE PARTITION WALL OFFERS COMPLETE PRIVACY
A partition wall with an electric sliding window offers complete privacy, but also maintains the possibility of communicating directly with the driver using an intercom. This partition completely separatesthe front and rear sections of the passenger compartment. For ultimate seclusion when closed, the window appears as a dark tinted window from the driver's side while rear passengers are able to see directly through it. The sliding window is discreetly concealed down when the HD LCD video screen for the entertainment system is up and in use. Alternatively you may prefer both the sliding window and the LCD video screen concealed in the partition wall to gain a more spacious view.
LUXURIOUS ELECTRIC CURTAINS
Among other privacy features, we specialise in installing electric curtains to keep your life private with only the touch of your fingertips. The curtain track system can be run through a wireless control system, easily commanded with on-screen iPad® controls. To enhance your style and to control natural light, we make sure to provide you a luxurious, yet private environment on the road.
SMART CONTROL AT YOUR FINGERTIPS WITH IPAD
What would you say if we told you that nearly every incredible feature in this vehicle is controlled at thetouch of your fingertips? Thanks to specially-programmed Okçu smart software, you will never have to getmove from your seat to control various convenience functions. These include reclining and heating youreats, starting a massage, regulating the climate, opening and closing the partition wall and electric curtains, as well as extending out hidden (motorized) table are to name but a few.
The sliding window is easily controlled and can be slid down into the partition wall. This allows the LCD video screen to be extended for entertainment or business purposes.
Who says great moments can not be celebrated on road? In an Okçu custom designed vehicle all you need to do is to touch the ambient lighting and music command on your iPad®, then open the coffee machine compartment where your delicious coffee awaits you. It's the most luxurious travel on wheels. Many more functions are controlled by the exclusive Okçu smart software, so in just seconds you can have a complete on-demand control in your vehicle.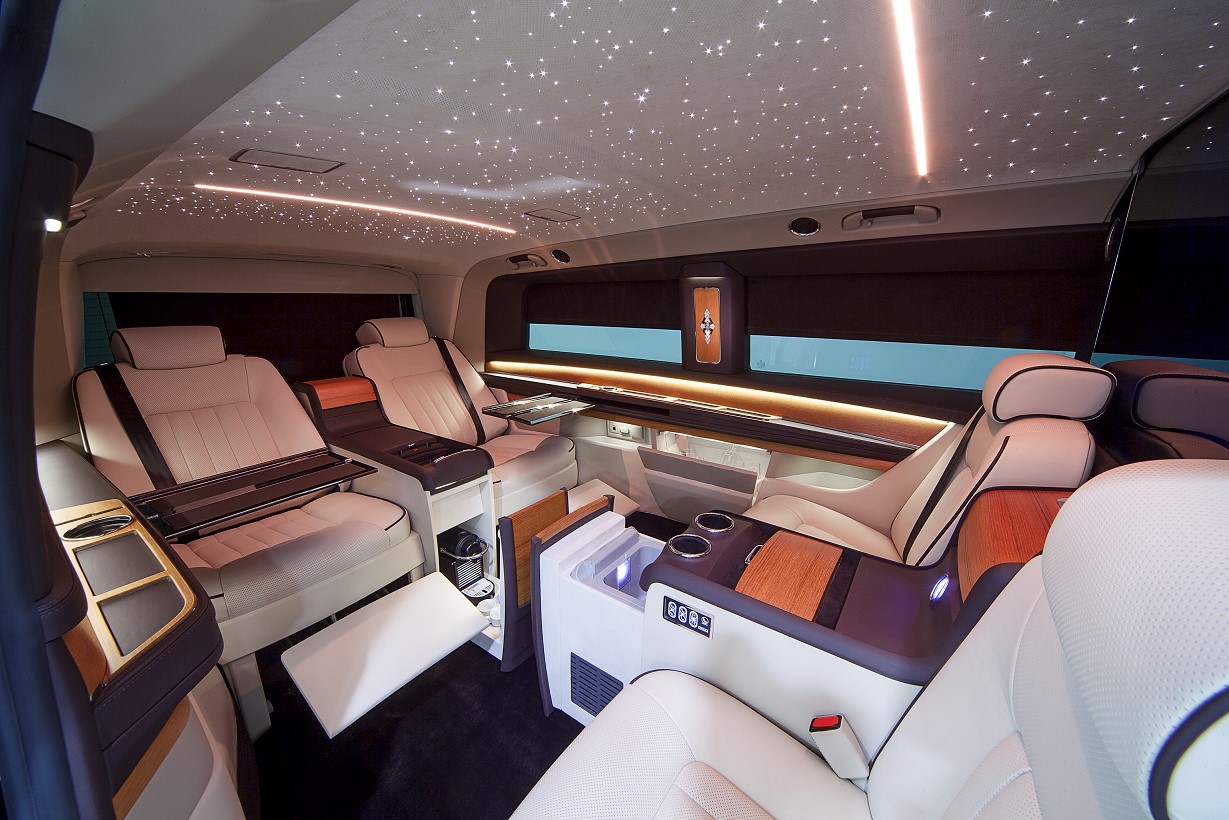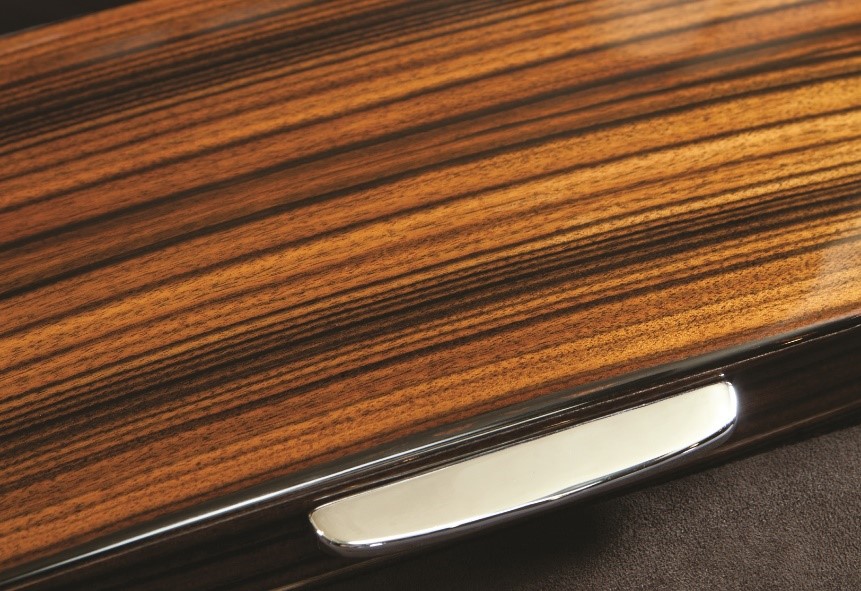 INTERIOR VENEER
Beautiful wood in its most natural form adds a simple but striking finishing touch to the interior of our vehicles. It takes 95 years for mother nature to create a walnut burr before we begin our craft. It then takes up to a month preparing to match, shape and finish the set of veneers. We make sure our crafts people has knowledge of the material and eye for the detail. It allows us to book-match the unique patina of each veneer and to create a mesmerizing mirror image of the grain throughout the interior. From the dashboard to the passenger compartment to obtain a spectacular look of a seamless flow of grain is a very difficult procedure but we are very proud with ourselves as we successfully achieve the perfect look. This is not a coincidence since we only use wood from the same tree for each vehicle. This also ensures the consistency in coloration.
INTERIOR LEATHER
Leather and precious wood are aesthetically pleasing and create an uniquely upscale ambience. Custom-build seats are upholstered in "A-Grade" premium Nappa leather, a superior material covering the interior of every Okçu-built vehicle. To ensure there are no imperfections, every inch of leather is meticulously inspected. Our craftspeople treat and hand-finish each leather hide to produce an opulent interior. We use at least nine (9) hides for each interior. To avoid colour imperfections, we ensure that every hide comes from the same batch. It is not surprising that the softness of the leather is remarkable. The delicate pores remain visible, enhancing its excellent breathing characteristics, ensuring long-term use and making it particularly comfortable.