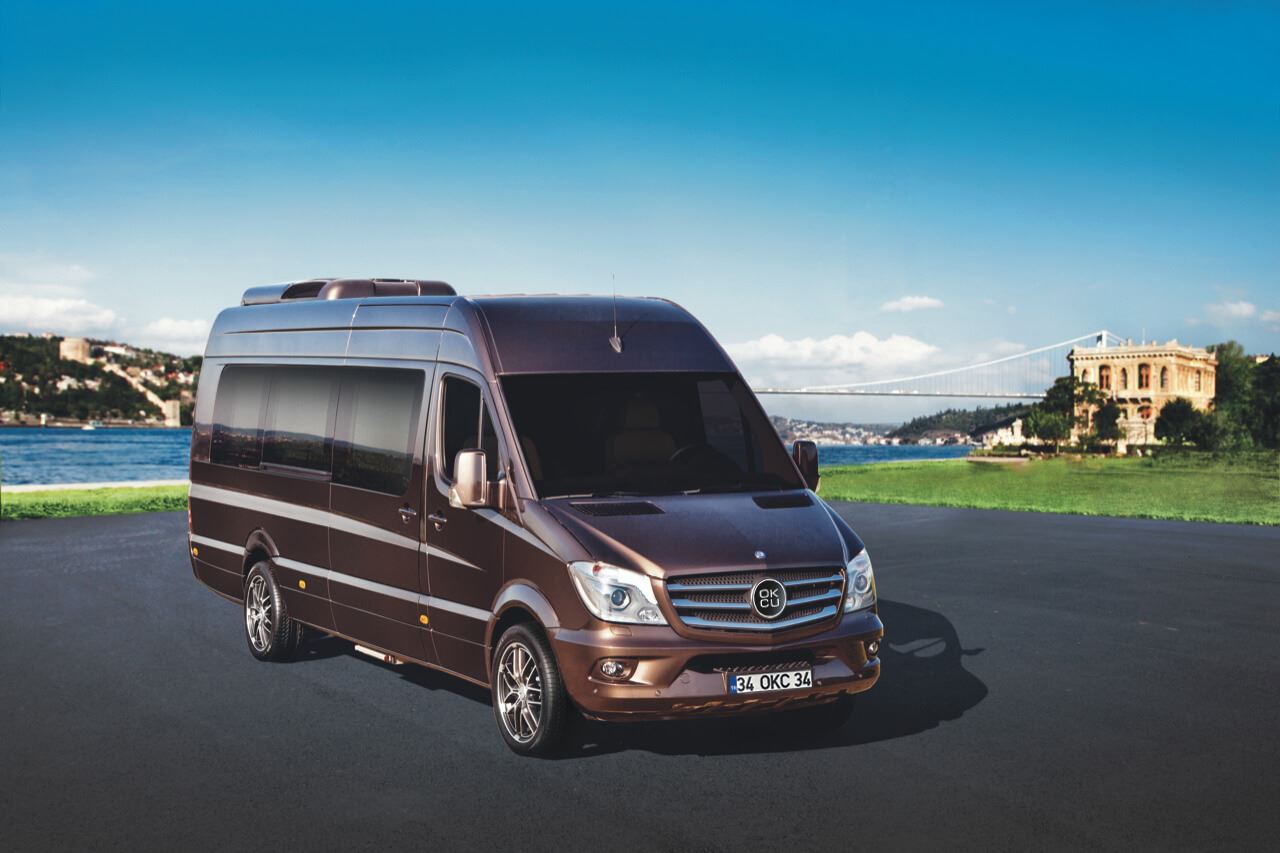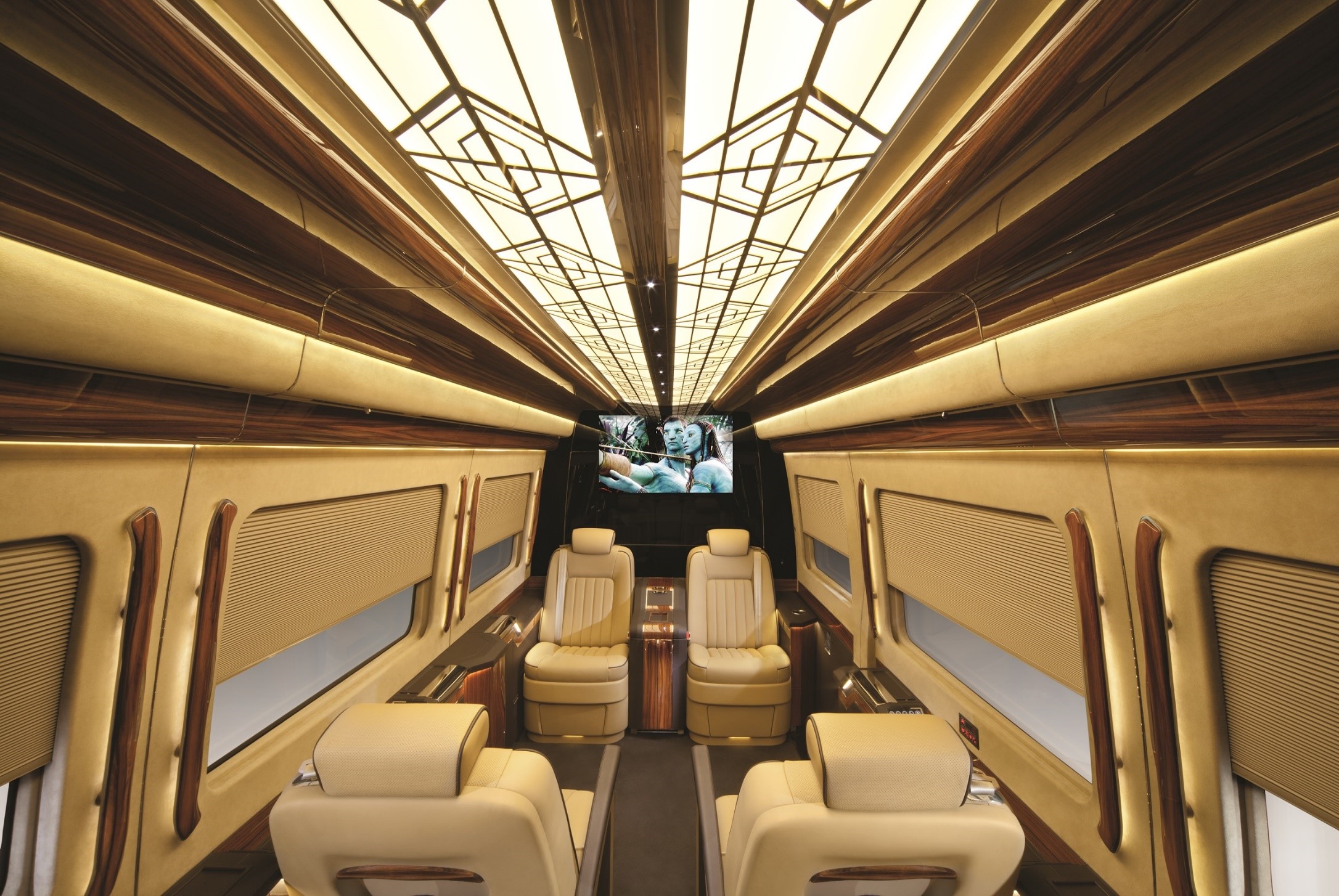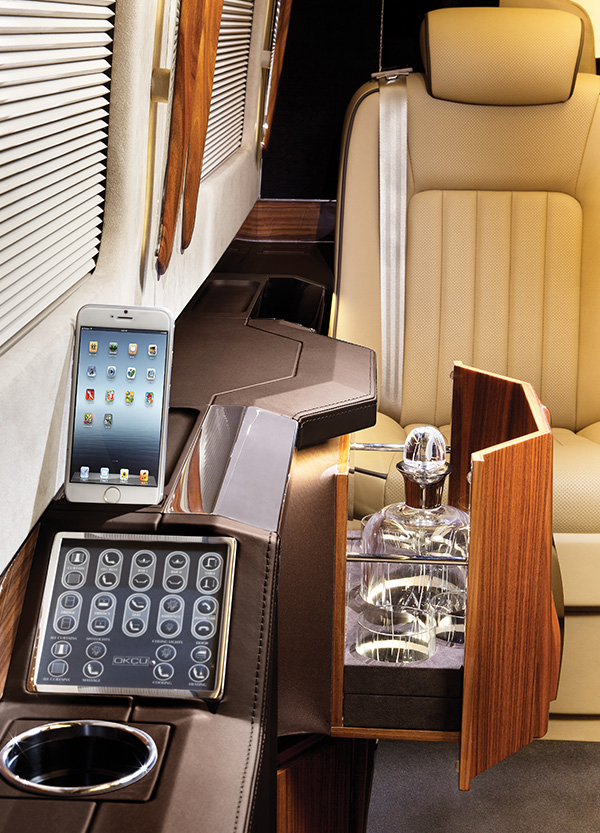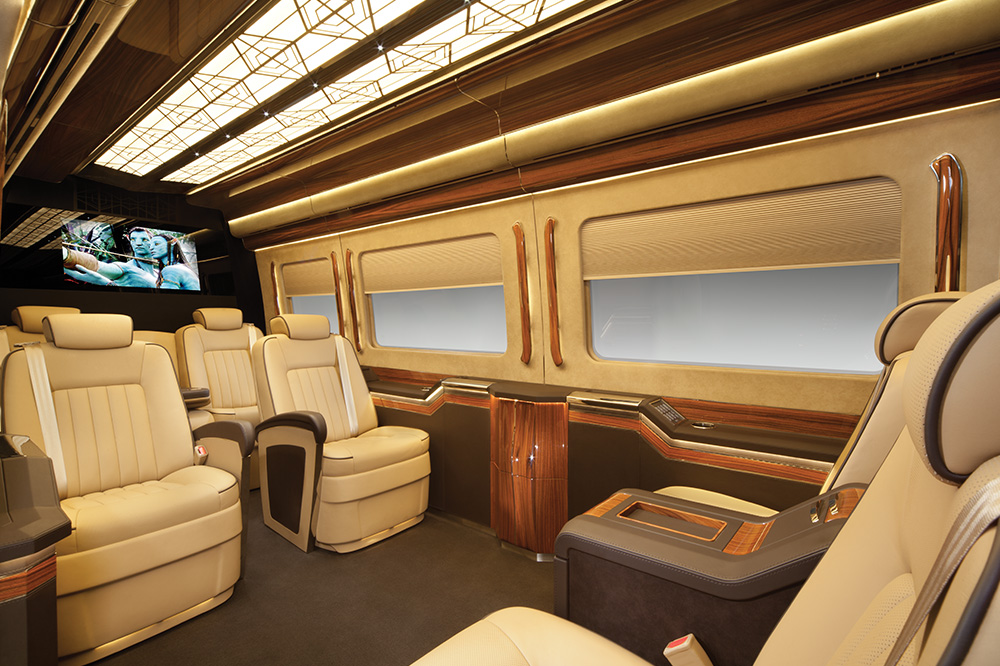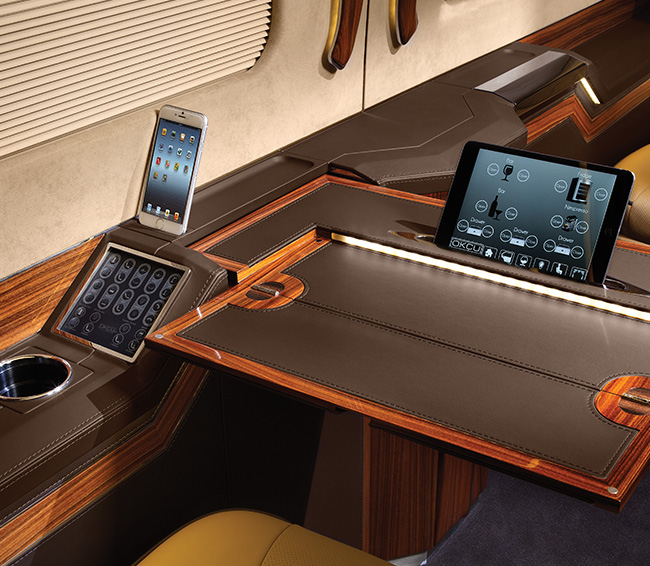 YOUR VERY OWN PRIVATE JET ON THE ROAD
Many dignitaries, politicians and celebrities who buy our vehicles already own luxury cars, yachts and private planes. We are aware that our customers are used to the best and we are very proud of creating for them in a subtle stylish way, the same luxurious appointments they are used to in their privileged lifestyle.
When you step inside, all you have to do is to relax and enjoy a unique luxury that could be easily associated with a multimillion dollar private jet. Comparing the exquisitely engineered Okçu vehicle interiors to the plush cabin of a private jet is no accident or coincidence, as our interiors are equal to and often surpass what could be found on a jet. Sitting in an aviation oriented Okçu vehicle is a refined experience itself, as it is crowned with a state-of-the-art entertainment and communication installations.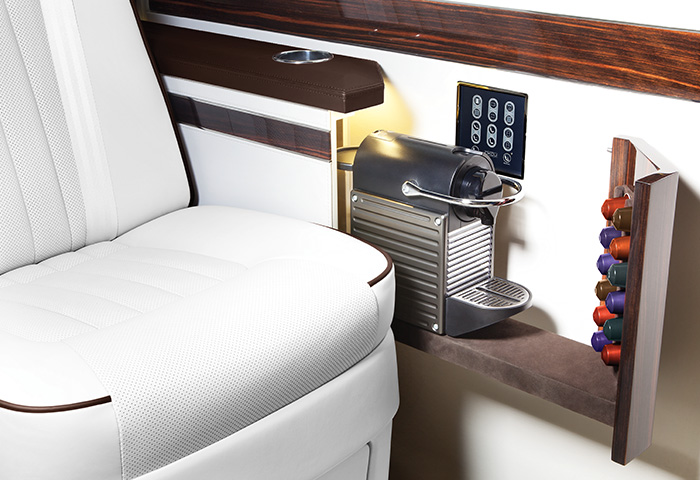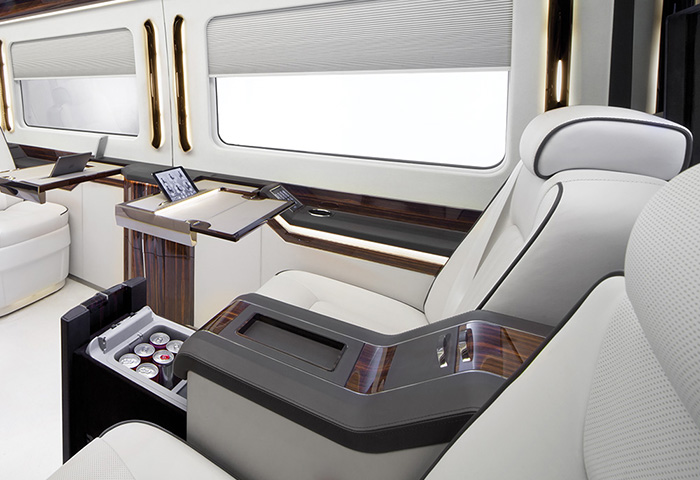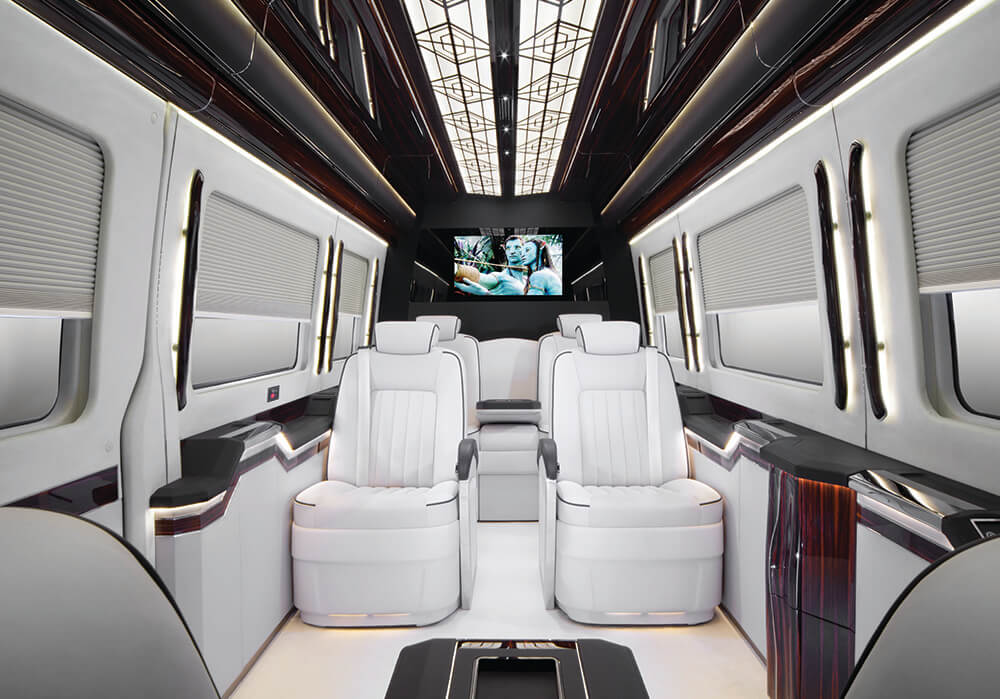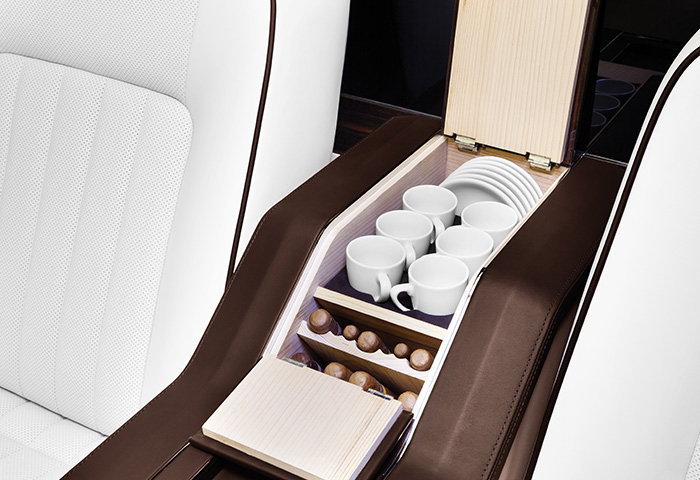 CUSTOM FIRST CLASS LOUNGE
Okçu's rear passenger lounge allows you to enjoy greater levels of comfort and sophisticated amenities. All seats are heated, electrically adjustable and offer programmable massage function for the ultimate relaxation. Premium style reclining rear seats are fitted out with leg rests, so you can enjoy first class comfort for your legs and feet. Perforations in the seat surface release an optional cooling stream of air, while the rear climate control allows you to choose and regulate the temperature on your side of the vehicle. A thermostat-controlled refrigerated compartment takes place in between rear facing seats, featuring 25 litre capacity for your refreshment needs.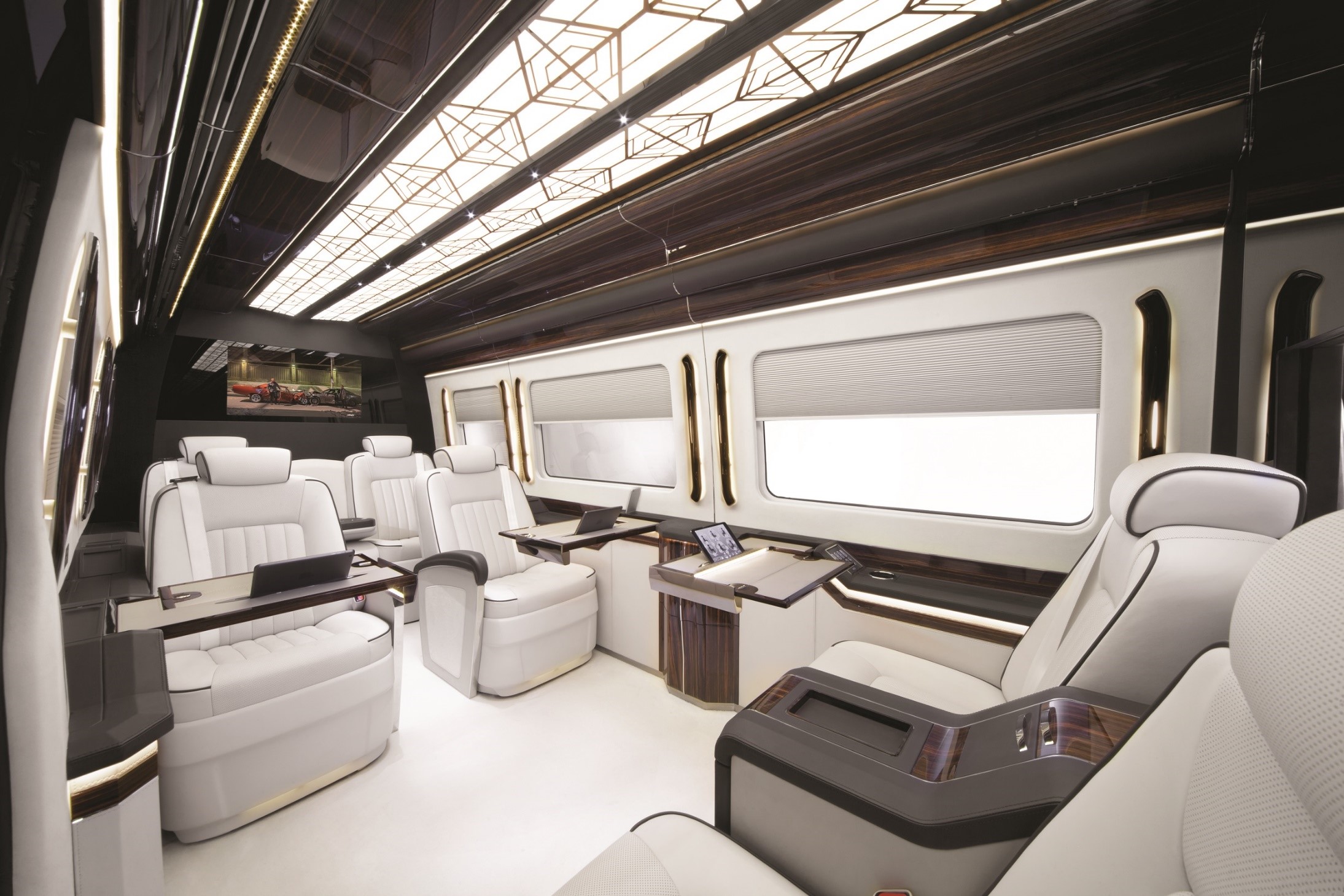 THE MOST PLEASURABLE TIME OF THE DAY
When is "the" pleasurable moment in your everyday routine? Most probably when you retreat to the comfort and composure of your home...your sanctuary from the ravages of ever grueling business. It is your beloved ones that make the premise a "home" without doubt, but that is an amenity Okçu can not promise to deliver as that is a component no man can craft... Yet we make the difference by daring to return the remainder of life essentials you leave behind every morning as your travel leisure! Whatever the latest technology is for - business or entertainment purposes - we can provide it with top-notch design and craftsmanship and in staggering detail.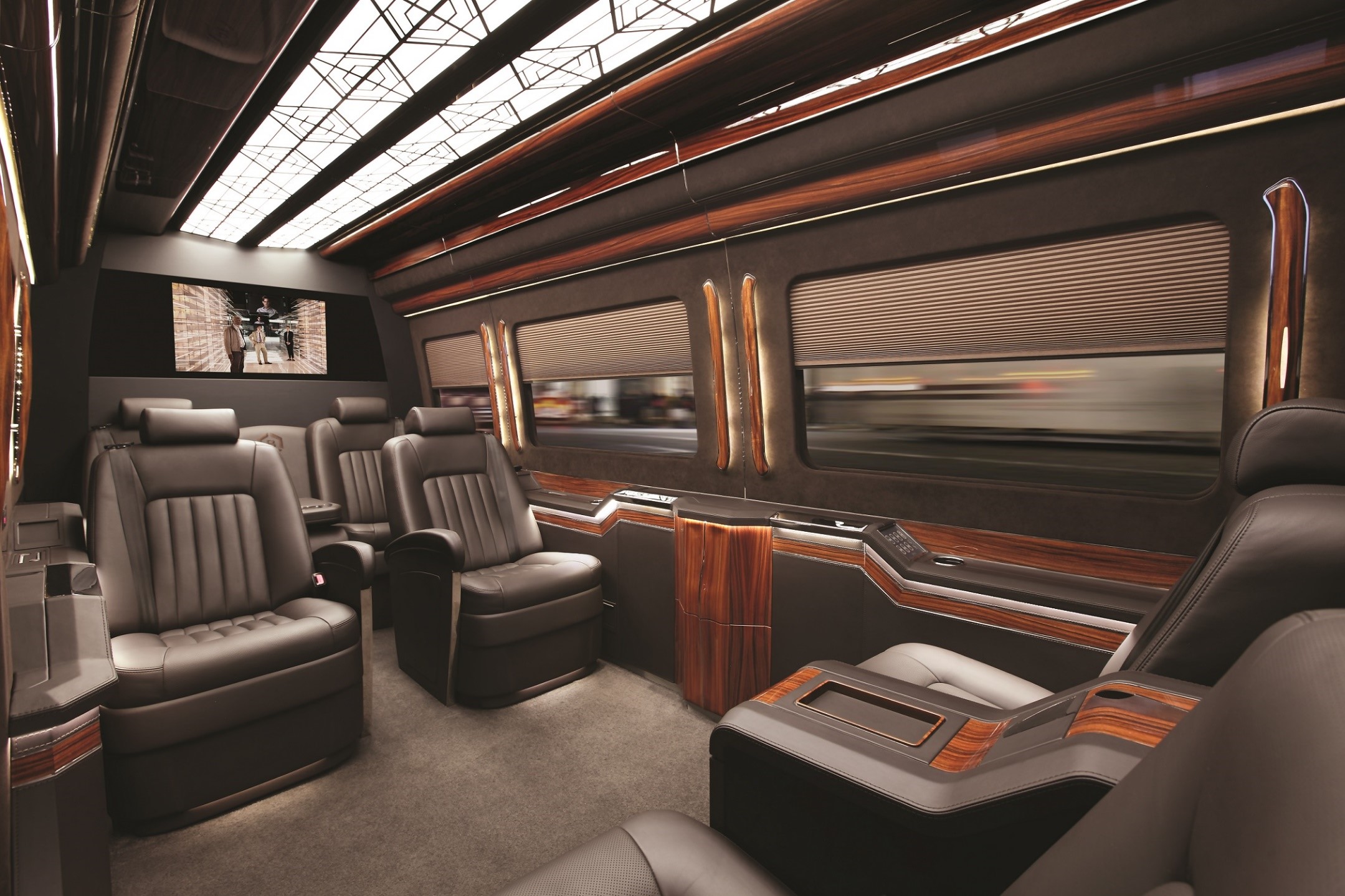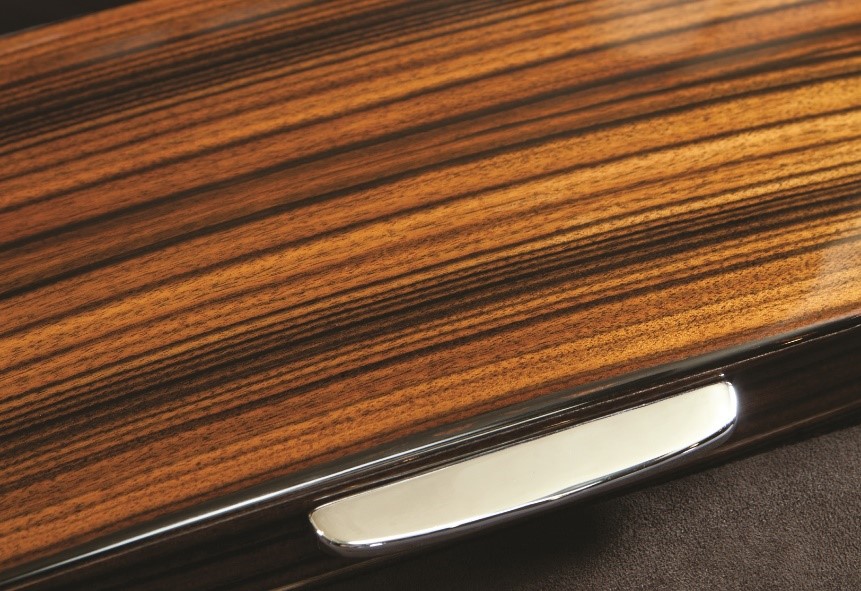 INTERIOR VENEER
Beautiful wood in its most natural form adds a simple but striking finishing touch to the interior of our vehicles. It takes 95 years for mother nature to create a walnut burr before we begin our craft. It then takes up to a month preparing to match, shape and finish the set of veneers. We make sure our crafts people has knowledge of the material and eye for the detail. It allows us to book-match the unique patina of each veneer and to create a mesmerizing mirror image of the grain throughout the interior. From the dashboard to the passenger compartment to obtain a spectacular look of a seamless flow of grain is a very difficult procedure but we are very proud with ourselves as we successfully achieve the perfect look. This is not a coincidence since we only use wood from the same tree for each vehicle. This also ensures the consistency in coloration.
INTERIOR LEATHER
Leather and precious wood are aesthetically pleasing and create an uniquely upscale ambience. Custom-build seats are upholstered in "A-Grade" premium Nappa leather, a superior material covering the interior of every Okçu-built vehicle. To ensure there are no imperfections, every inch of leather is meticulously inspected. Our craftspeople treat and hand-finish each leather hide to produce an opulent interior. We use at least nine (9) hides for each interior. To avoid colour imperfections, we ensure that every hide comes from the same batch. It is not surprising that the softness of the leather is remarkable. The delicate pores remain visible, enhancing its excellent breathing characteristics, ensuring long-term use and making it particularly comfortable.